A Japanese website analysis service to drive your sales!
Content Compass
Service in Japan
Our Analysis-Hypothesis-Improvement-Action circle will help to increase your sales.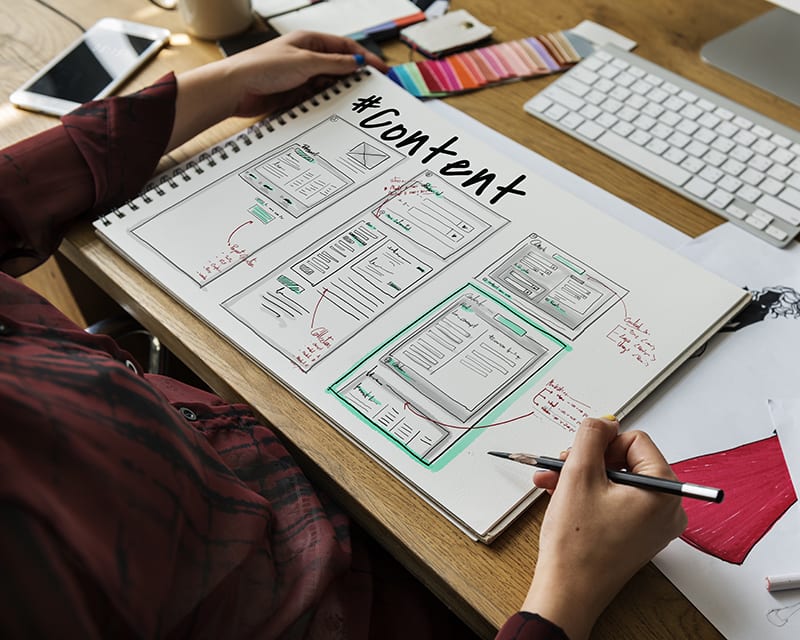 Content Improvement
In addition to providing access to analysis reports, our focus is on helping you to improve your website content.

No special systems are needed, enabling ongoing analysis over extended periods

We only need permission to view your Google Analytics and Google Search Console (both of which are free tools).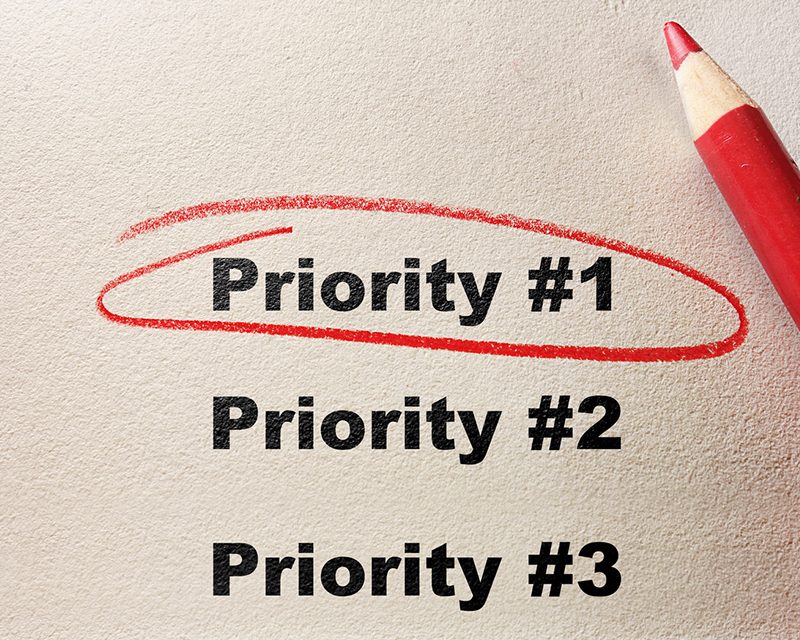 Understand Your Priorities
We'll carefully explain how to read the analysis data and implement improvement measures so you can build data analysis knowledge in your company.

In addition, we can help to prioritize your points of correction.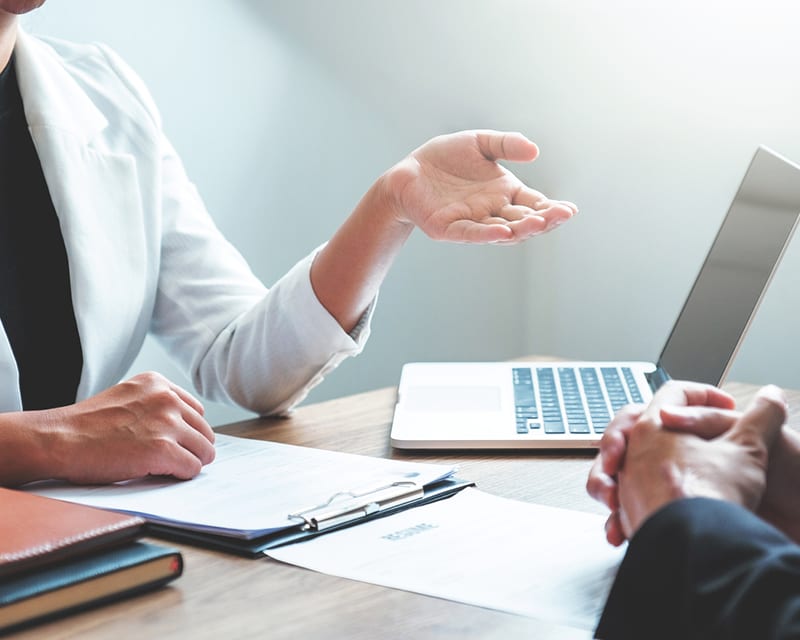 Executive support
We can explain the concrete revising methods that are necessary, based on the data that's revealed.

Our analysis service also includes the creation of content that is customized to your marketing needs.
Since our founding in Tokyo in 2008, SiteEngine has worked extensively on internet marketing using tactics such as SEO and SEM. We effectively utilize our accumulated knowledge of SEO for content production, not only for the Japanese market but also overseas clients. Our services have attracted a variety of clients, ranging from government offices to newspaper and advertising agencies.
Our Content Compass Service
There are many analytical tools available, such as Google Analytics and Search Console, which have a variety of features. But many of our clients don't know which piece of data or indicator to start with. Our content compass service is designed to assist, providing an access analysis service that supports your content marketing needs. We analyze your data and connect it to an appropriate action, so you will know the next steps required to improve your website and its content.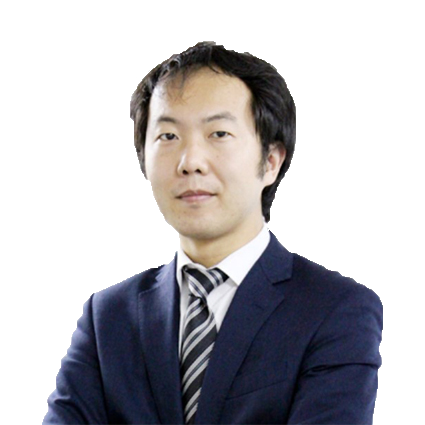 Kezuka Tomohiko
SEO Consultant


Kezuka established Site Engine Co., Ltd. in 2008 and was in charge of launching and managing the B2B business in Japan. Over the last 12 years, Site Engine Co. has worked with over 800 companies across the globe.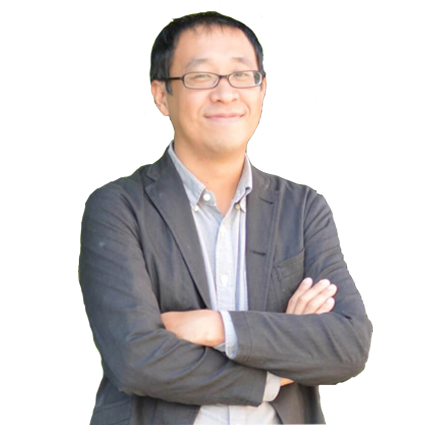 Naoya Hashimoto
SEO Content Manager


Naoya specializes in creating rich content that attracts prospective customers to your website. Each year, he serves as the content manager and advisor for more than 30 different media projects.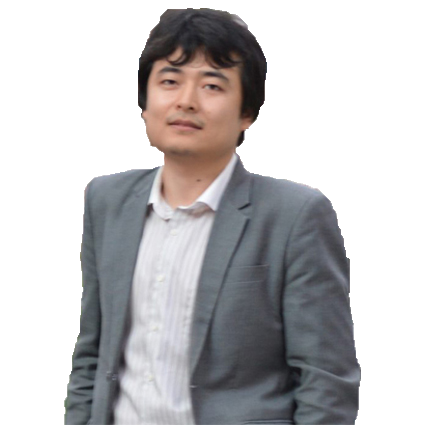 Yusuke Koide
Web Analyst


Yusuke is engaged in the SEO strategies of not only Japanese websites but also overseas websites and online ad operations, as well as the planning and operation of content marketing. Currently, he is in charge of analysis services and is conducting data analysis for several major companies in Japan.
Two types of data are provided
Access Analysis Report – using Google Analytics and Google Search Console
Competitor Content Survey Report – to know the hidden keywords and positioning of your company
Utilize standard analysis tools
We draw on information sourced from Google Analytics and Google Search Console that can be summarized in an easy-to-understand manner and checked by customers themselves.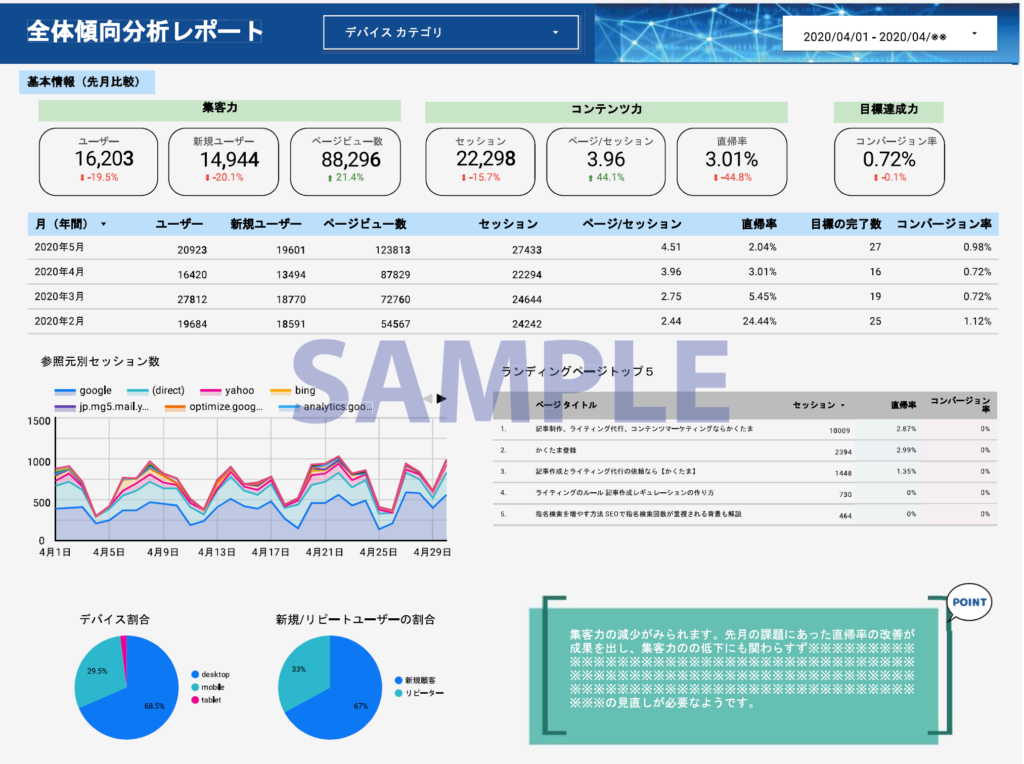 Detailed explanations for various data
We offer a thorough explanation of points that should be particularly noted with regard to changes in data, ensuring you have a better understanding of what you are seeing and how it relates to your business.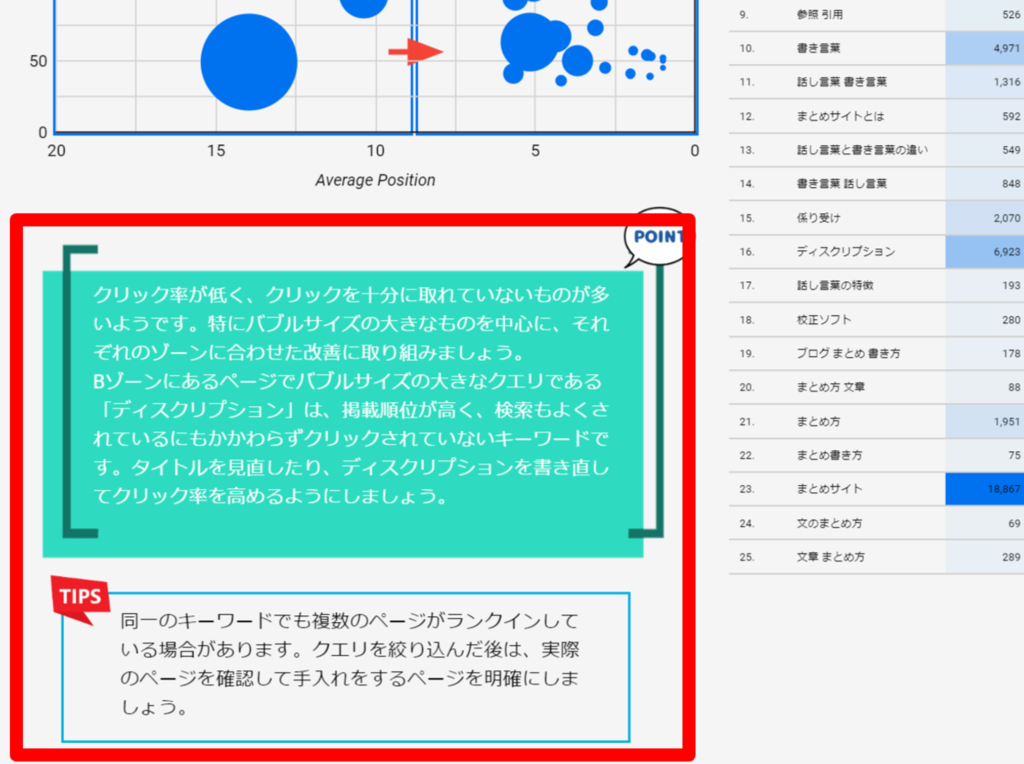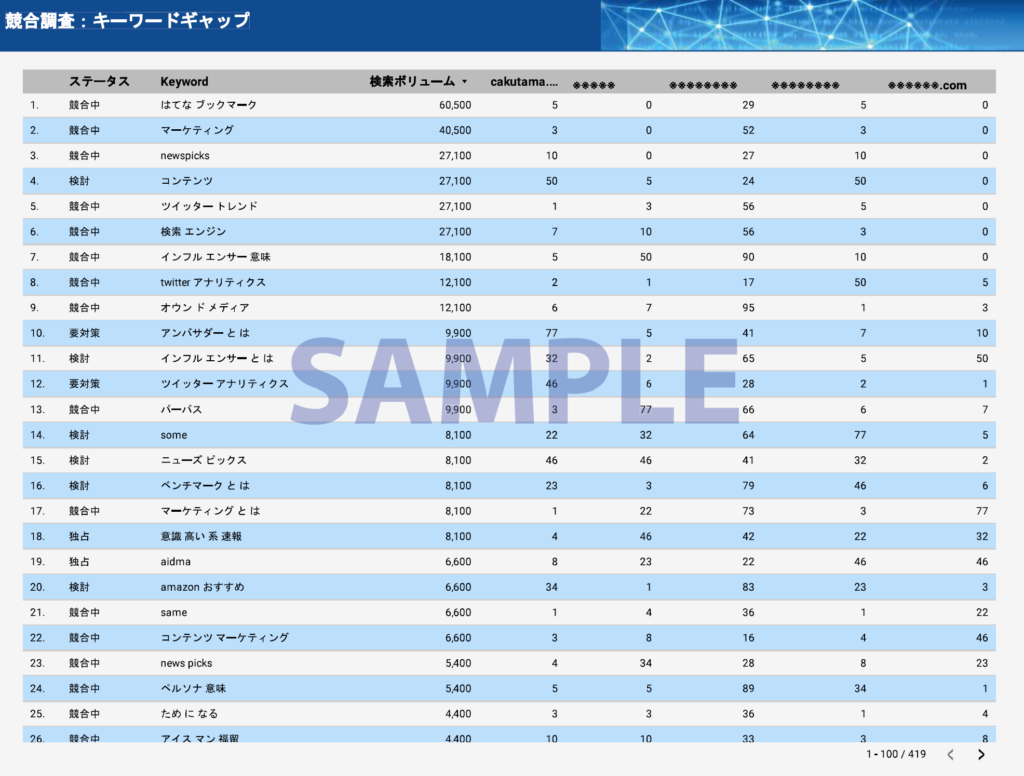 Comparative analysis of competitors not usually found in the analysis tools
Competitor' Content Survey Report
By analyzing and comparing the data of competitors (which is not provided by tools such as Google Analytics), we propose an appropriate action plan for your content strategy.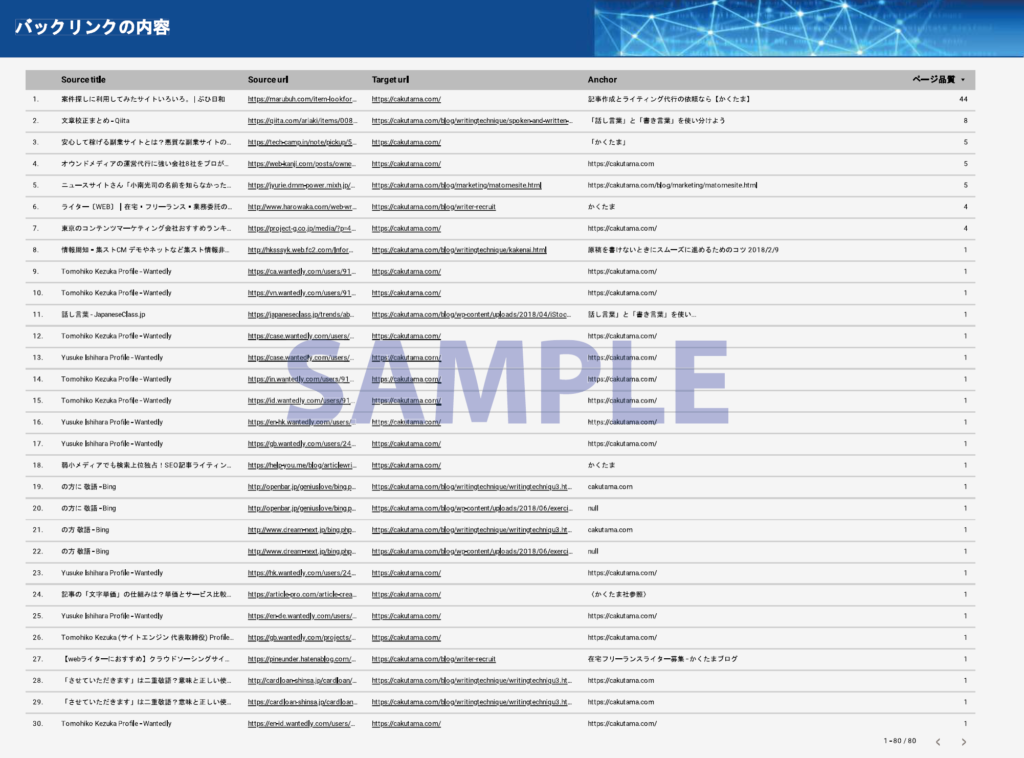 Analysis of not only internal data but also external links and evaluations
Competitor' Content Survey Report
We analyze your content from various angles and offer the best advice for the creation of new content and the rewriting of existing pages.
Based on their experience in planning and managing websites (including content creation and media operation), our experienced staff will create informative reports.
*This is a plan for creating reports only. Meetings etc. are not included.
In addition to access analysis, we can play an integral role in improving content by overseeing content creation plans, creating new content, and rewriting existing content.
*The number of articles created will vary depending on the number of characters in the article and difficulty.
This is a flexible plan that provides support across various content creation areas.
*The number of articles created will vary depending on the number of characters in the article and difficulty.